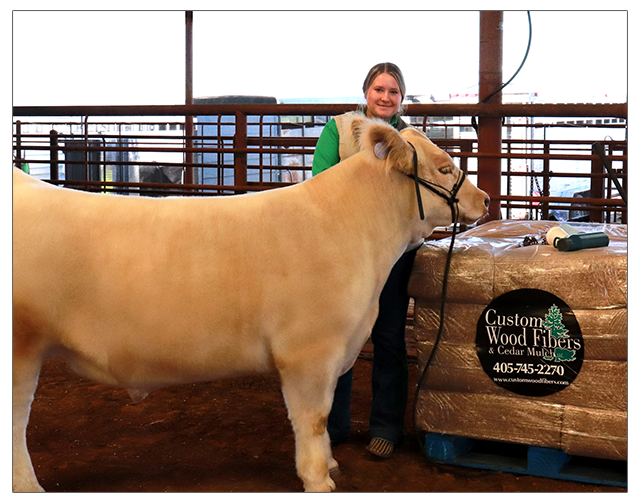 Welcome to Custom Wood Fibers & Cedar Mulch LLC.
Custom Wood Fibers is a wood recycling company in Oklahoma City that utilizes other woodworking companies waste wood. We take sawdust, wood chips and wood shavings destined for landfills and by regrinding and sizing these products in our hammer mills and screening systems we can produce specialized animal bedding and wood fibers for many different applications.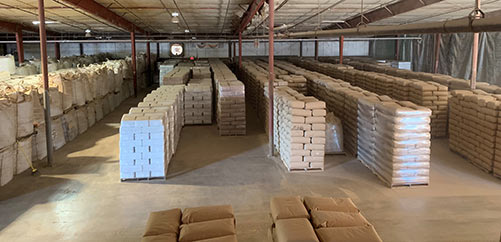 Custom Wood Fibers can not only supply large volumes of wood products to companies, but we can cater to individuals as well. As our goal is to provide an outstanding product to our customers, whether it be a semi load or one bag of animal bedding.

The flagship product for Custom Wood Fibers and Cedar Mulch LLC is our Cedar Fiber Bedding. Our screening and sizing processes eliminate dust and allow us to produce a premium animal bedding.


Benefits include:
Environmentally responsible / Made from nuisance cedar tree
Naturally aromatic / Reduces odors
Low moisture
Excellent absorption. Less waste during clean-up / less cleaning time
Screened to remove dust / Minimizes airborne particles that potentially affect humans, livestock, and equipment
Great for cold rooms, livestock stalls, and arenas.
Helps repel insects
Custom Wood Fibers' Cedar Fiber Bedding is available in compressed bales, bulk bags, and in bulk.
Custom Wood Fibers and Cedar Mulch LLC
offers aromatic cedar mulch from its sister company,
Eastern Red Cedar Mulch LLC
, in both bulk and bags.There are many benefits to using aromatic cedar as landscape mulch. These include:
Environmentally responsible / Made from nuisance cedar tree
Natural flea and tick repellant
Does not float away with large rains
Does not blow away
Has a pleasant aroma
Does not decay quickly
Does not attract termites like other mulches
According to a 2008 Oklahoma State University mulch study, eastern redcedar mulch proved as good as or better than other mulches when appearance, usage, soil moisture, soil temperature and weed control were researched. (See Maggard 2008)
Cedar Mulch is Oklahoma's natural mulch and it qualifies as a GREEN product.
Custom Wood Fibers is a manufacturer of Oil Field LCM's. We provide these products in truckload quantities to drilling fluids companies, wholesalers, and toll blenders.


Our main products are:
Cedar Fiber
Directional Drilling Fibers®
Cellophane Flake 3/8" or 1/4" (Drilling Fluids and Cementing)
We have the capacity to produce large volumes of LCM and we are committed to growing to that full production capacity and beyond. We make every effort to anticipate orders to keep lead times to a minimum.
Custom Wood Fibers produces limited amounts of 100 Mesh and 20 Mesh (hardwood blend) LCM and we also offer a Cottonseed Hulls/Cedar blend. We welcome inquiries for custom or blended LCM's.
Oil Field operators are encouraged to contact your drilling fluids contractor or wholesaler and request Custom Wood Fibers' products!
Environmentally Responsible

Custom Wood Fibers and Cedar Mulch LLC is an environmentally responsible GREEN company that utilizes nuisance Eastern Red Cedar and other wood waste to make high quality products at competitive pricing.
The Eastern Red Cedar (Juniperus virginiana) harvested and used to manufacture the cedar products offered by Custom Wood Fibers and Cedar Mulch LLC is documented to be an "invasive" species by the USDA, the State of Oklahoma, and other organizations. Our business plays a crucial part in the effort to help Oklahoma control the ever-growing Eastern Red Cedar infestation.


Custom Wood Fibers and Cedar Mulch LLC and sister company Eastern Red Cedar Mulch LLC serve entirely or in part in the eradication of Eastern Red Cedar from infested areas to improve grazing, wildlife habitat and water supply.



Nuisance Cedar Removal
The focus of Custom Wood Fibers' sister company, Eastern Red Cedar Mulch, is the mulching of pre-cut Eastern Red Cedar. The company also offers cutting service utilizing skid steer equipment to cut down trees within two inches of the ground.
If you have 50 or more acres of solid cover Eastern Red Cedar that needs to be cleared, Email Us or call 405.745.2270